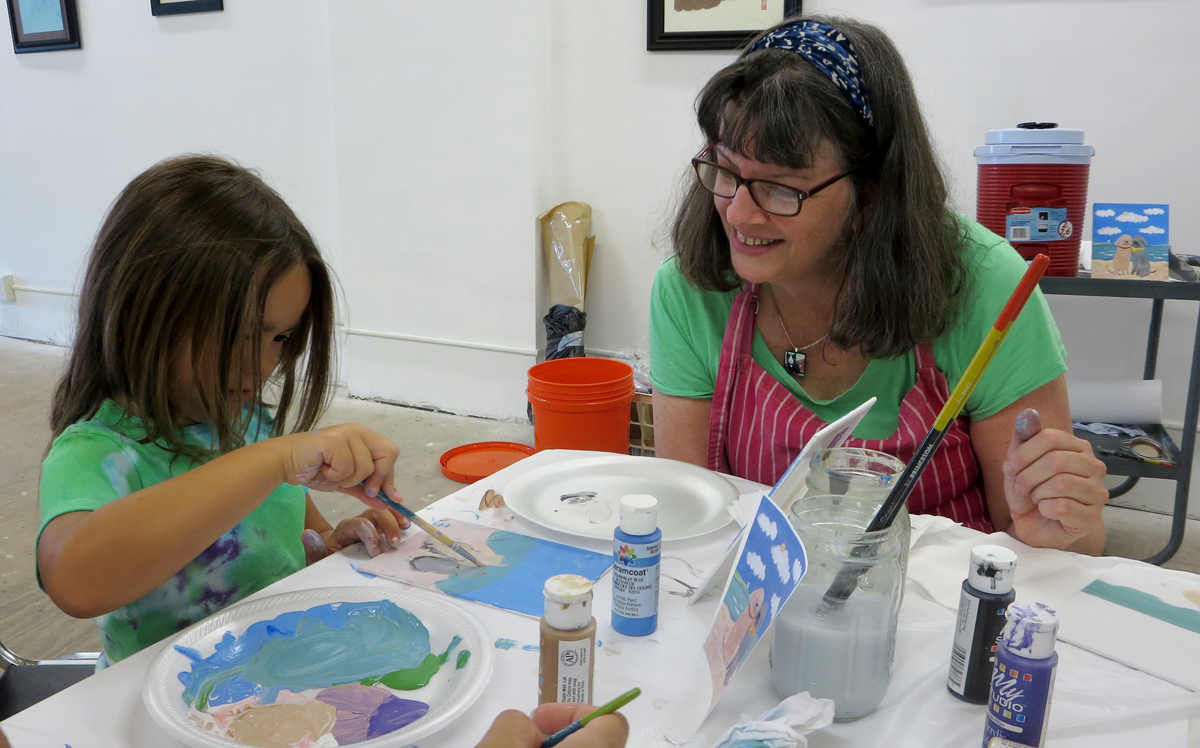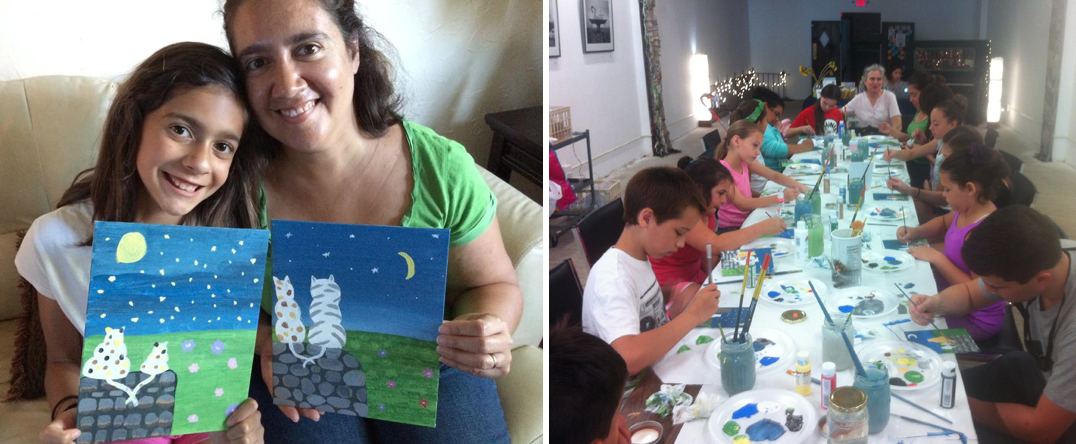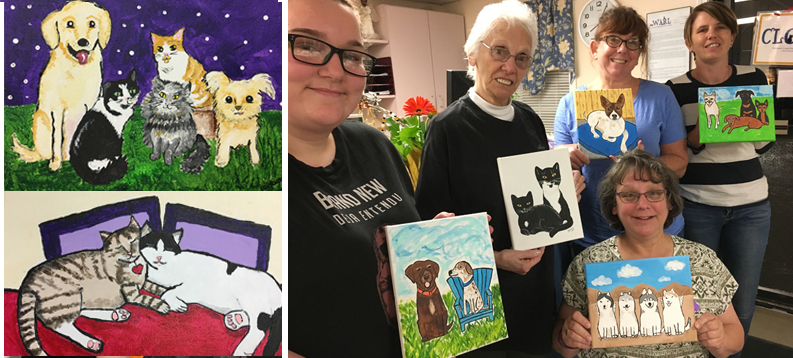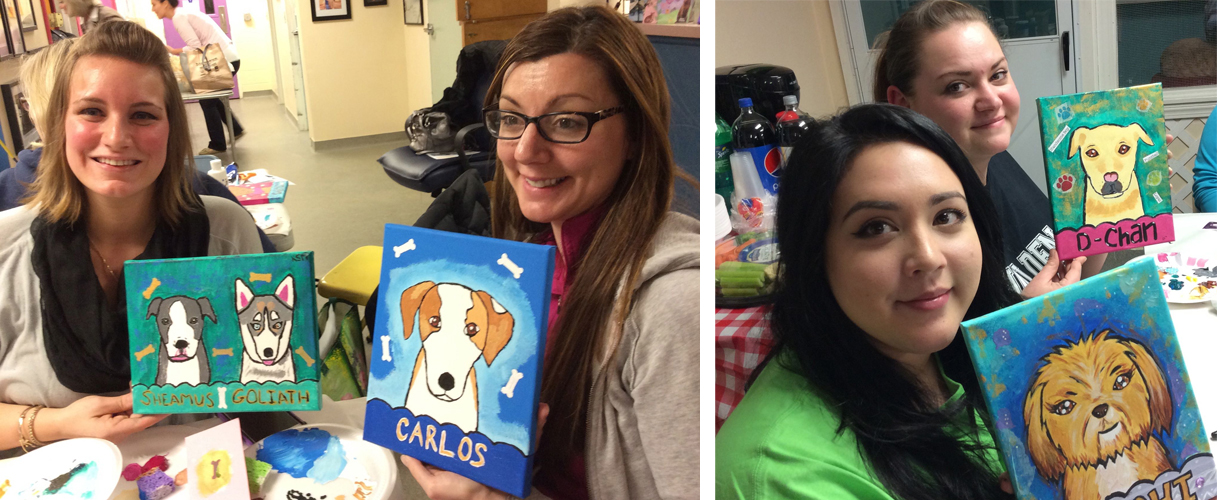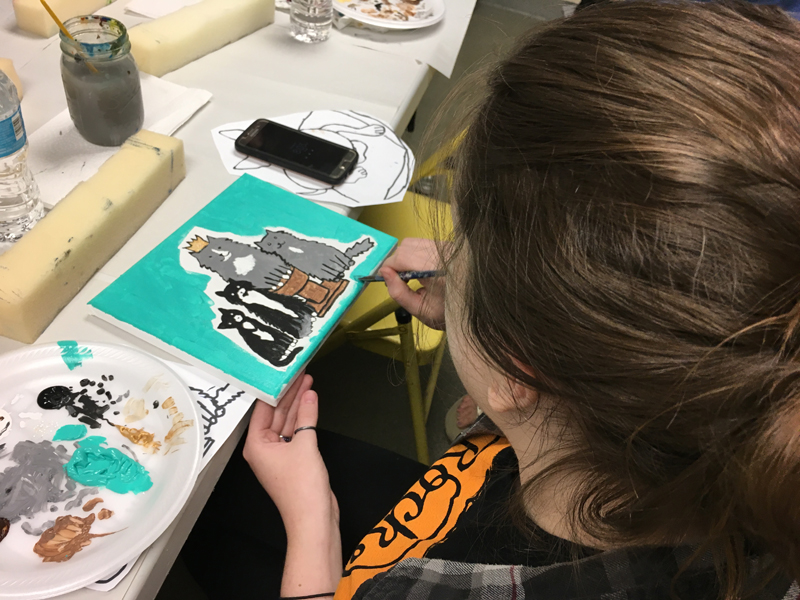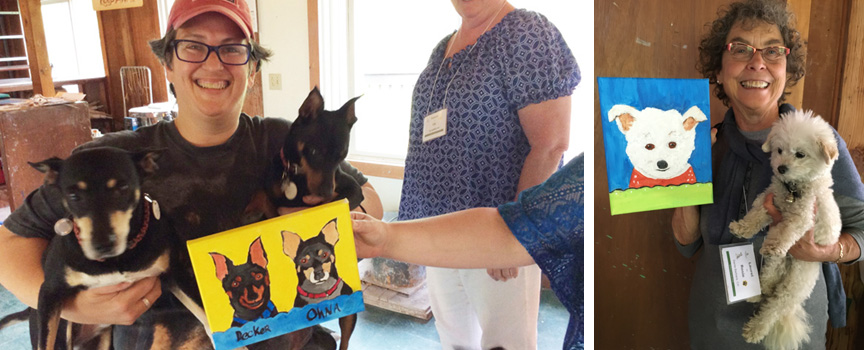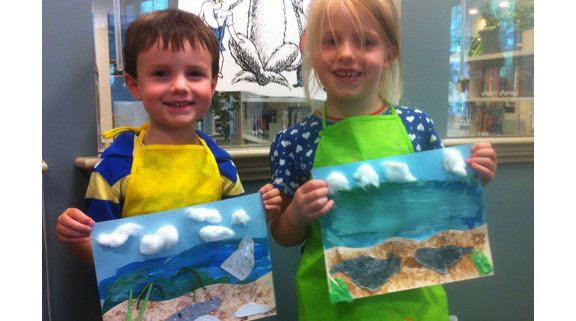 In the Community - affected by COVID-19 restrictions....
Before COVID, you could often find me "out & about," doing classes, art fairs and festivals. My work with the community also included grant-funded programs and public art as shown here. L: Aislinn Lewis, Rutland, Mass.  Children's Librarian, holds one of my laser-cut painted shapes; R: How they look on the wall.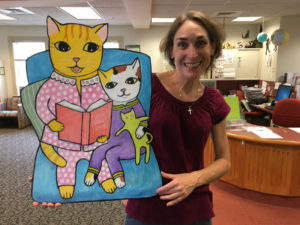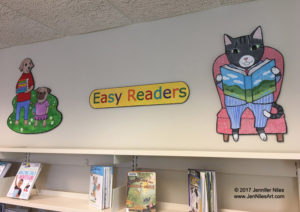 While COVID and its restrictions have been with us, this public activity has for the most part gone away. However, I am fully vaccinated now and am in the process of setting up COVID-safe classes where I can, as well as events. As always, I am continuing to do pet portraits and other custom work. Check back soon for further updates.

2021 Calendar (in progress):

July 13 and 14, 2021 - two 1-hour painting sessions as part of Paxton Recreation Dept. summer camp for kids

September 25, 2021 - Grant-funded public program in Paxton, MA (rain date Sept. 26) - details to follow

November, 2021 - Exhibit of original acrylic paintings at Booklovers' Gourmet, 72 East Main Street, Webster, MA