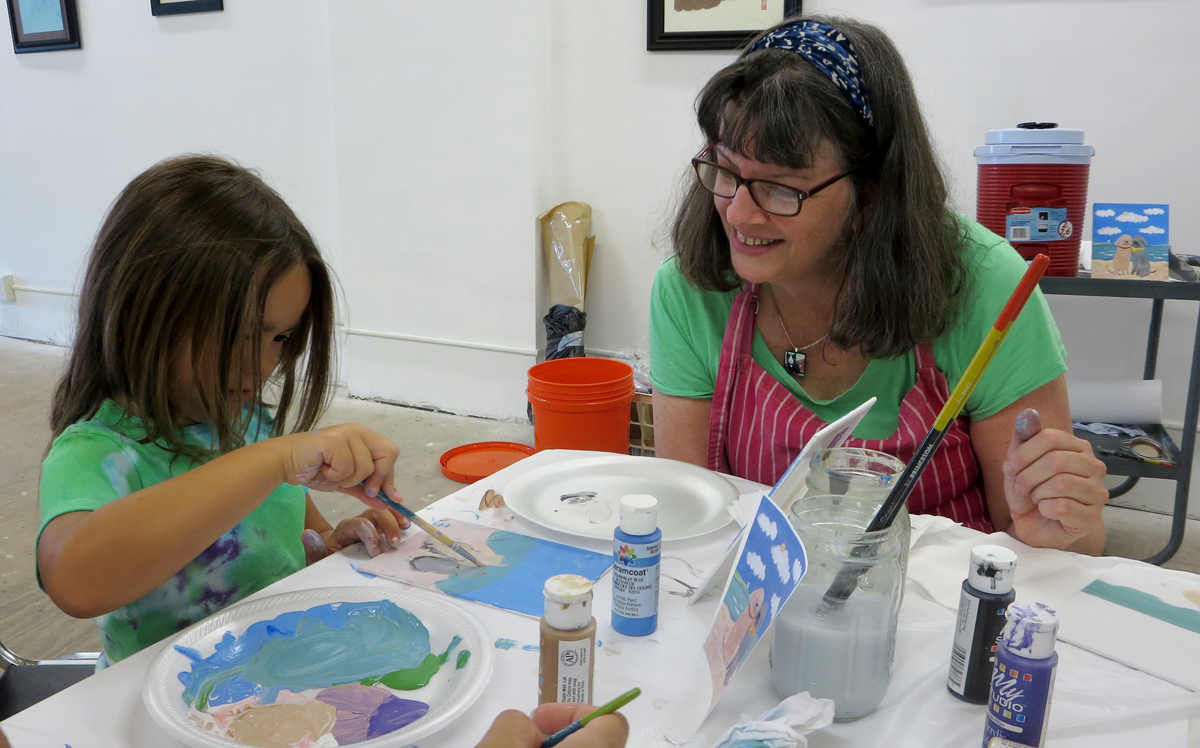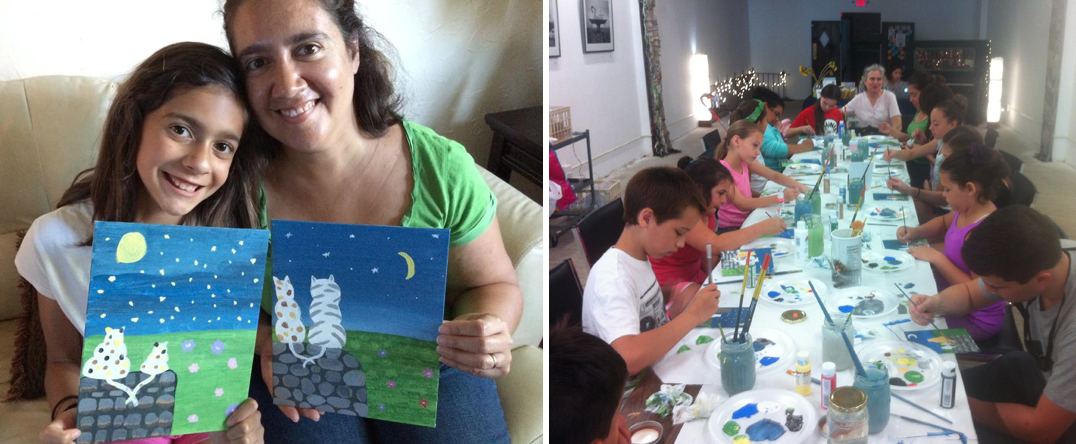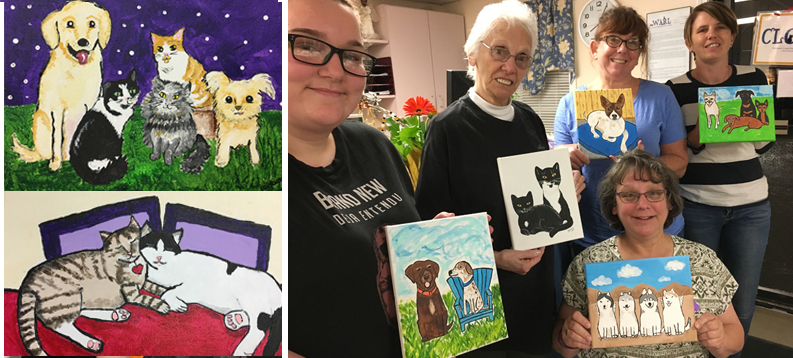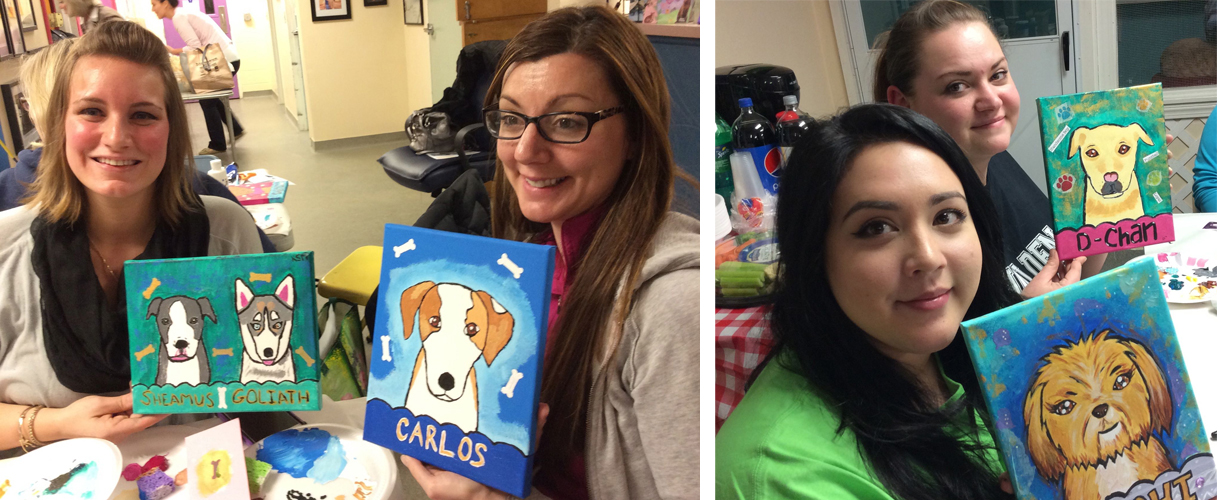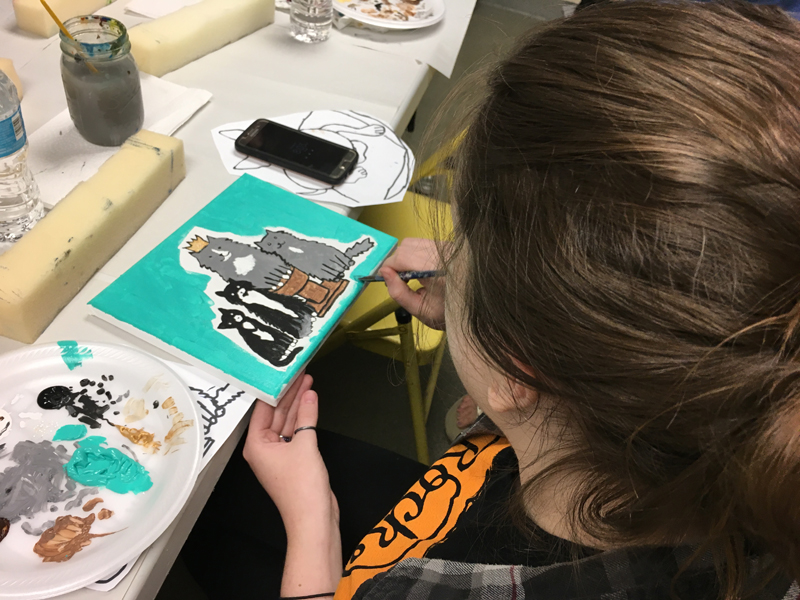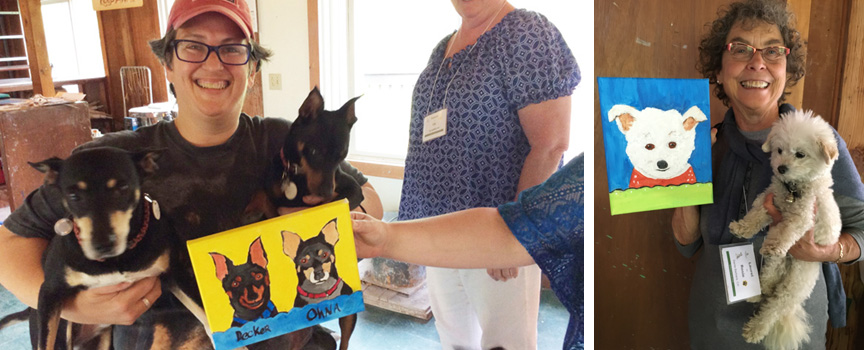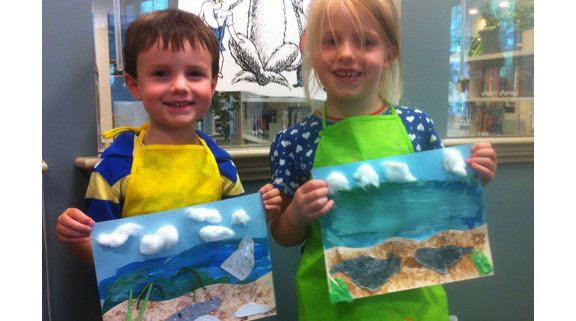 In the Community - on hold due to COVID-19
Before COVID, you could often find me "out & about," whether leading paint party classes or library programs for children--and of course art fairs and festivals. My work with the community also included grant-funded programs and public art. L: Aislinn Lewis, Rutland, Mass.  Children's Librarian, holds one of my laser-cut painted shapes; R: How they look on the wall.
Going forward, while COVID is still a part of our lives, I am continuing to do pet portraits and other custom work.