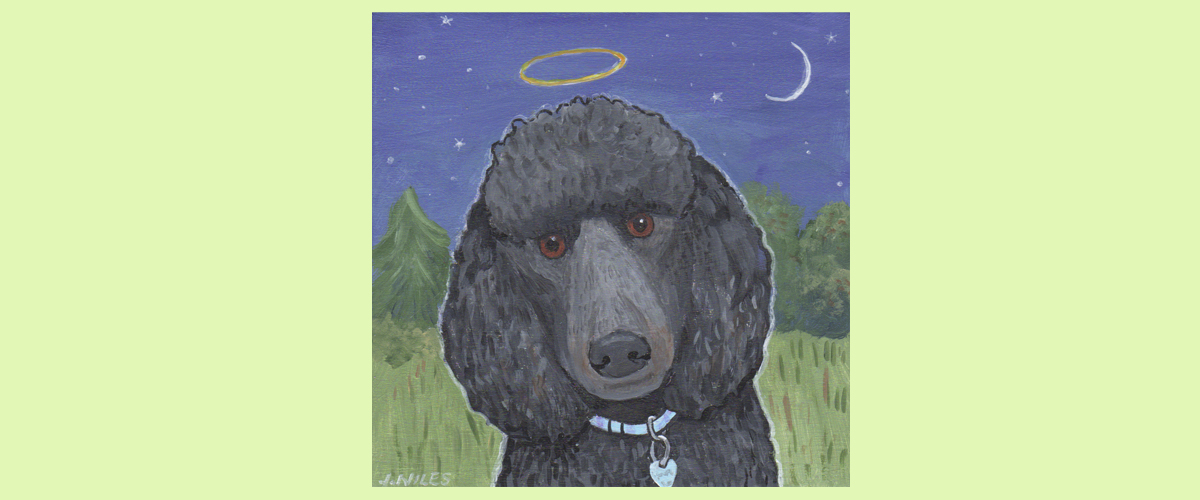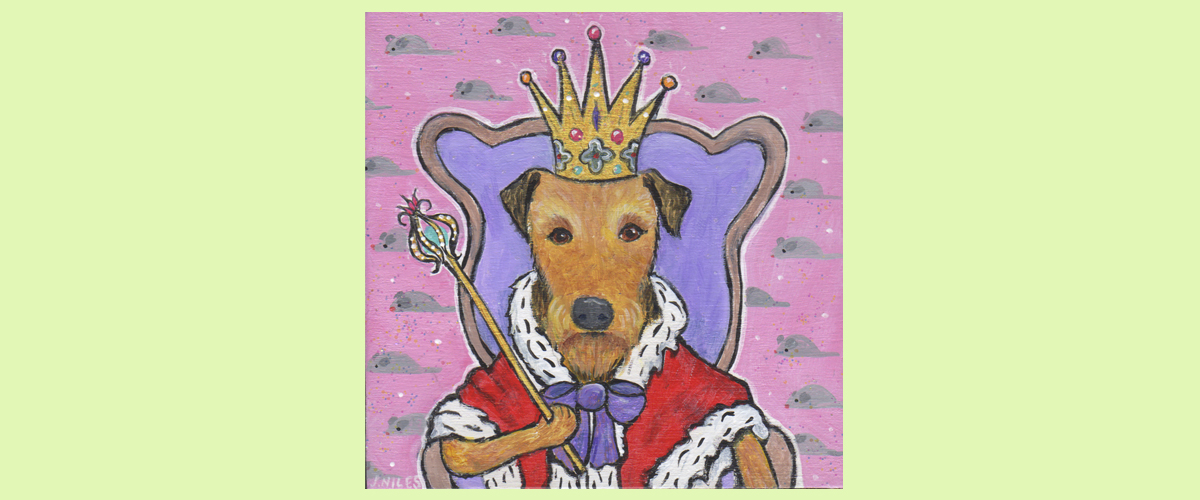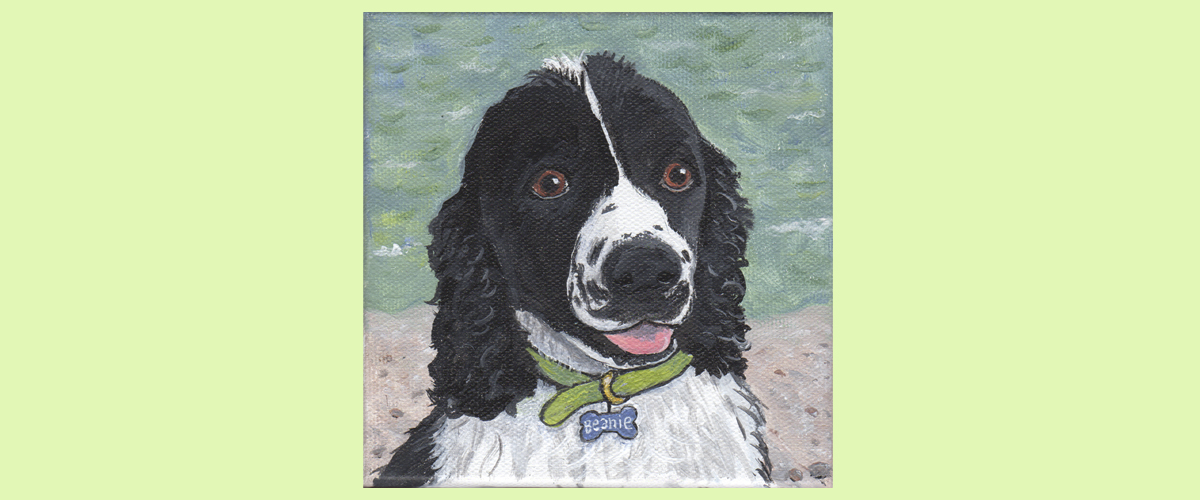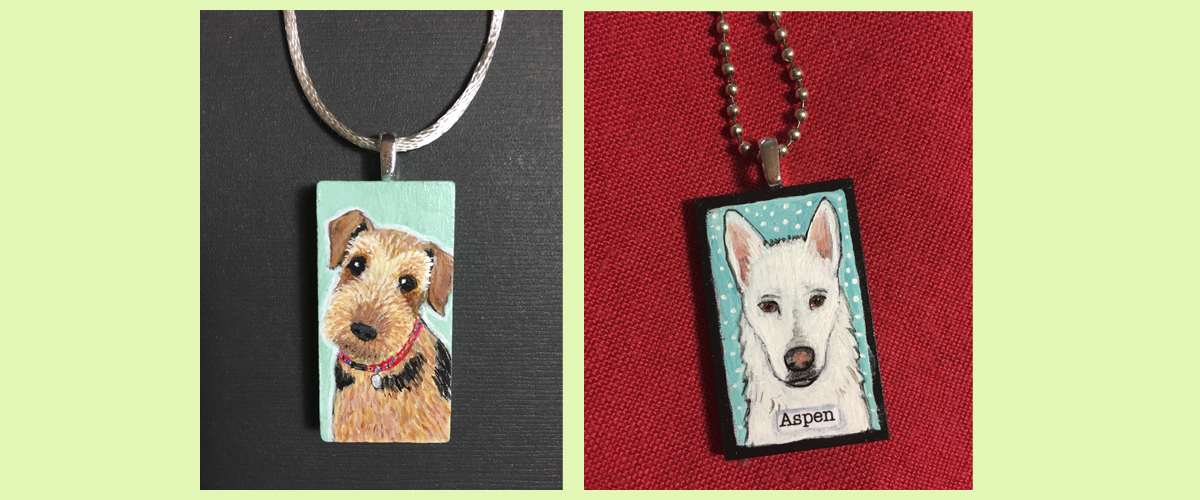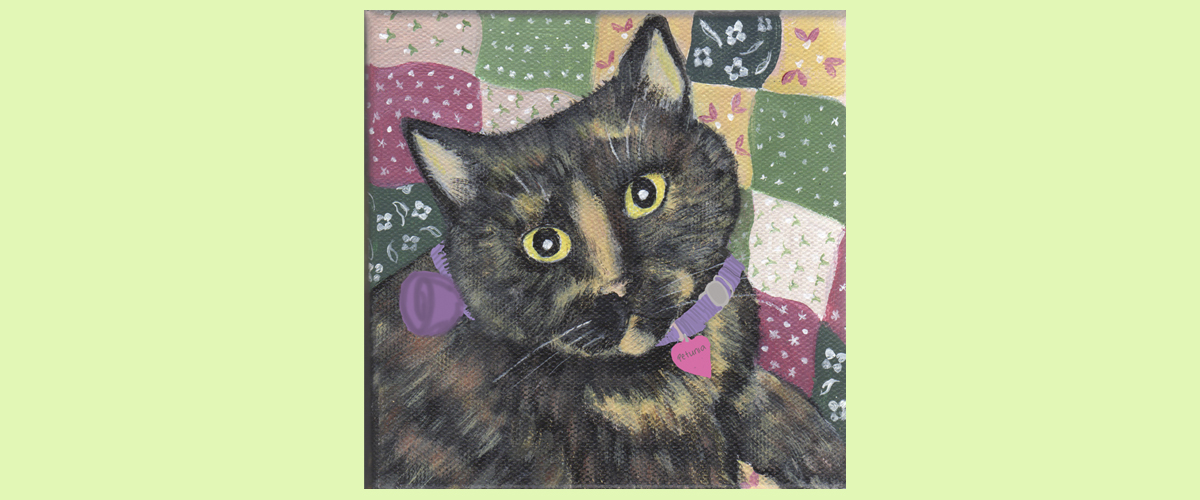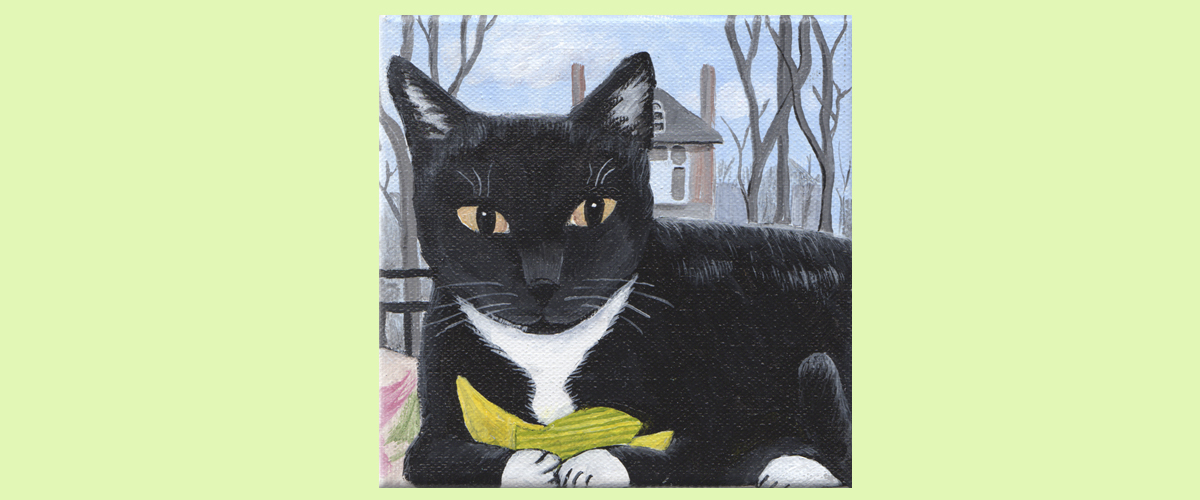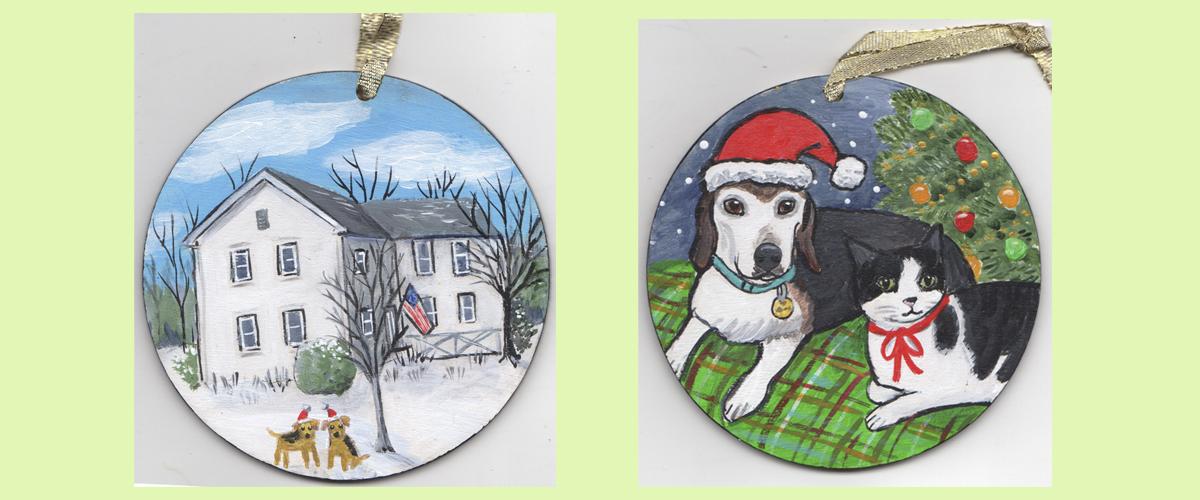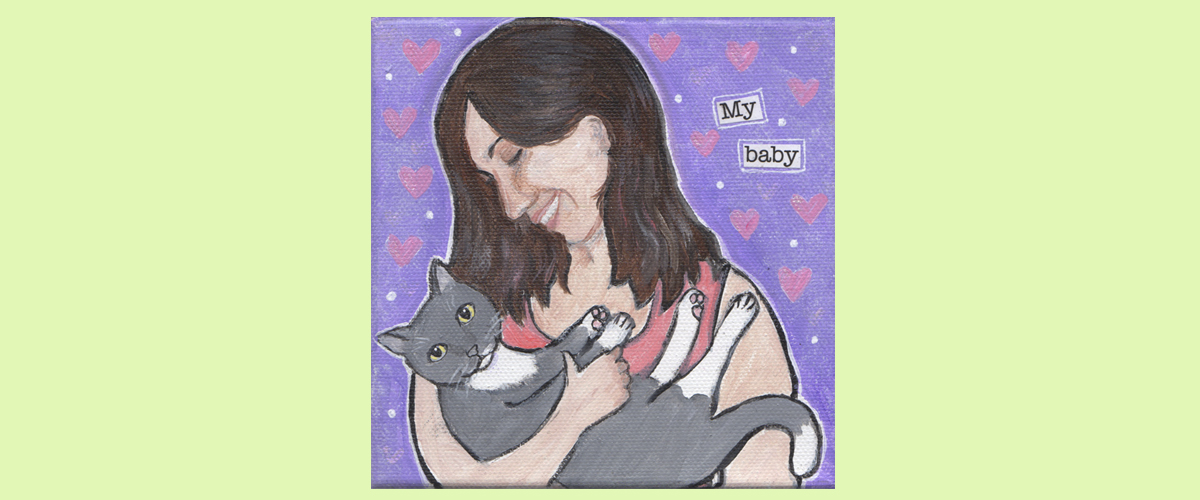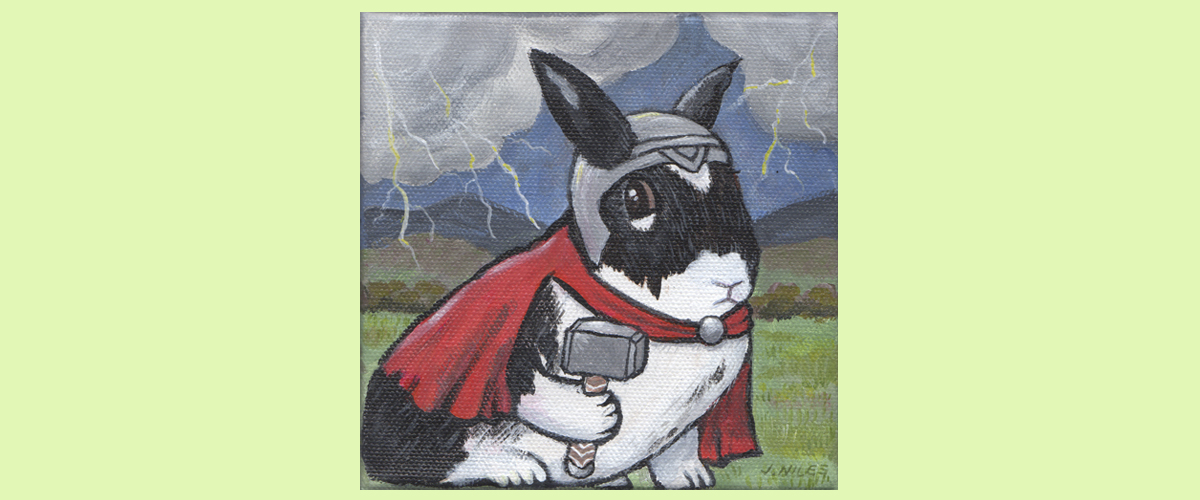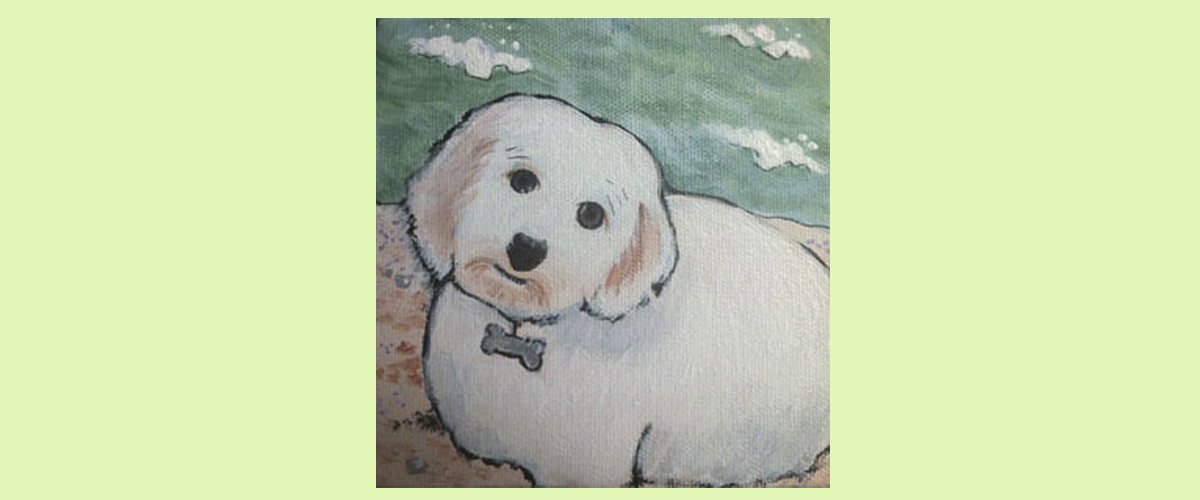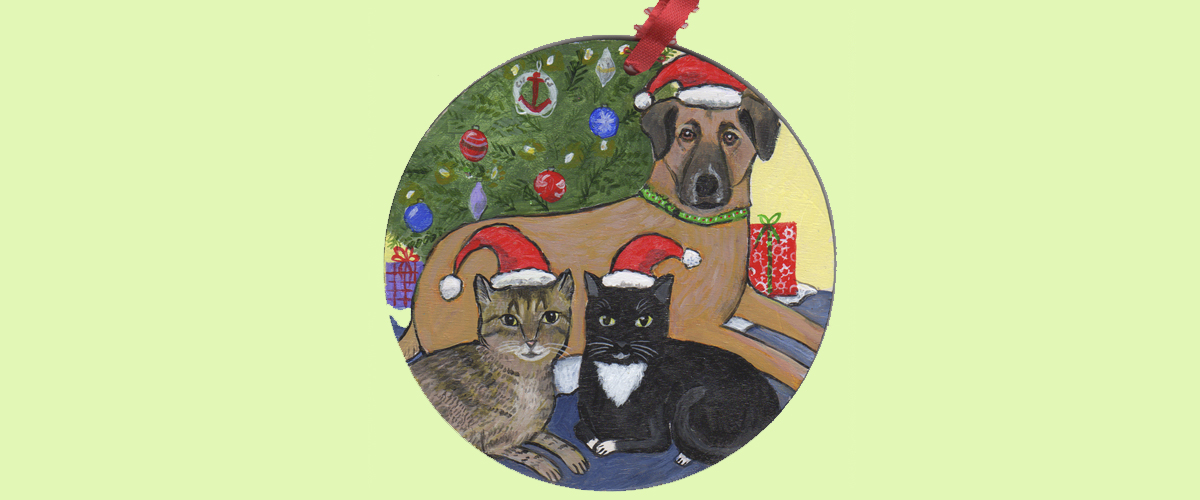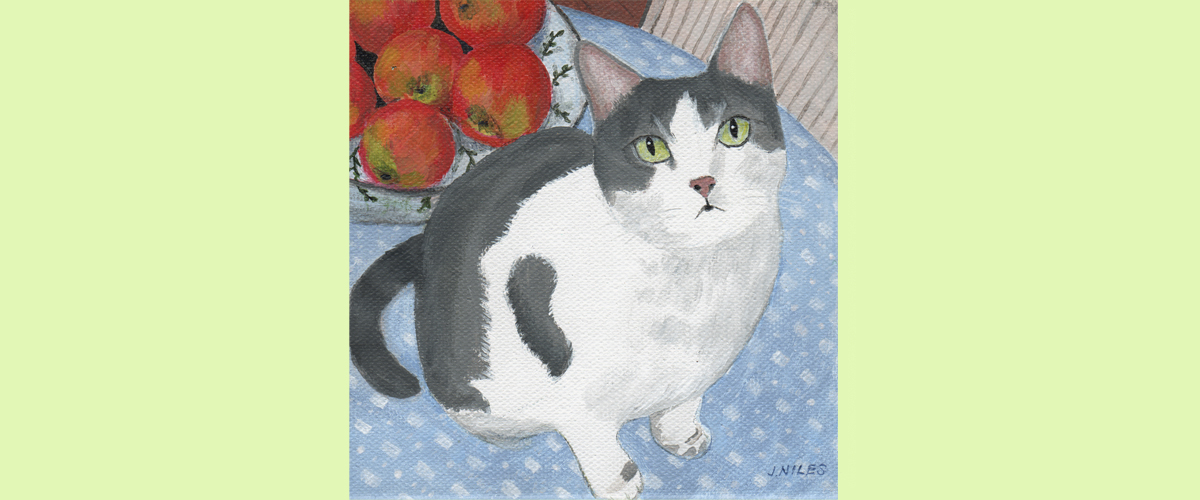 harold angel WP SMART SLIDER WIDE
jan williams michelle smith airedale WP SMART SLIDER WIDE
beanie WP SMART SLIDER WIDE
aspen and teddy pendants WP SMART SLIDER WIDE
moot tunis meowmy petunia WP SMART SLIDER WIDE
barbara white baby cat WP SMART SLIDER WIDE
ewa warzywoda pet portrait WP SMART SLIDER WIDE
ornaments melissa and sharon WP SMART SLIDER WIDE
adriana gambino cat portrait WP SMART SLIDER WIDE
jennifer pisani nosh cat pet portrait boardwalk WP SMART SLIDER WIDE
amy baranoski thor bunny WP SMART SLIDER WIDE
mcenaney dog portrait chunky WP SMART SLIDER WIDE
Deb 3 pets WP SMART SLIDER WIDE
Kristin Gildor ornament WP SMART SLIDER WIDE
abby jean palmer WP SMART SLIDER WIDE
I do several kinds of custom artwork, such as paintings, ornaments featuring your pet or your house, digital prints, or custom painted "pet portrait" pendants. For pricing and info, email me at jen@jennilesart.com .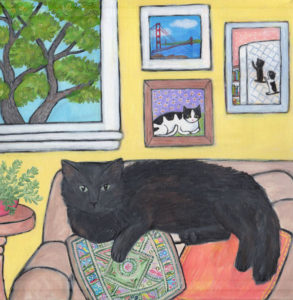 PET PORTRAITS
Bright and cheerful, this style of portrait celebrates your wonderful pet. I can include a favorite toy, sleeping spot, images of favorite activities--or even the pet's name. Including other family pets past & present is also fun; in the example shown here, I put the other pets into paintings on the wall. The customer said,
"...I am so appreciative of what you have done! Your paintings are so evocative of the souls of these furballs we love so much."
"HOUSE & HOME" PORTRAITS
More than just a house portrait, this painting incorporates memories and special features that make your house a home. I listen to the customer talk about the home and memories that the family has made there.
And of course, family pets are included! Painted on 11x14 wood panel using vivid Golden brand paints in my bright, cheerful style. The sides of the panel are painted black; no framing is necessary.
Price does not include tax, shipping, or cost for site visits to take photos.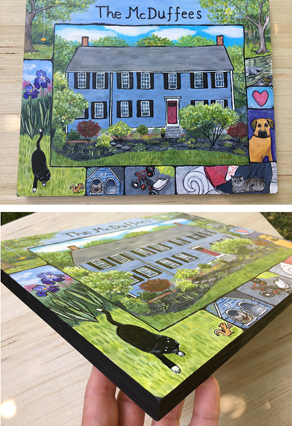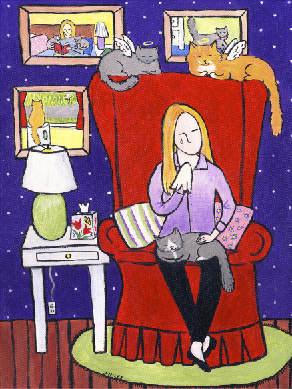 MEMORY PAINTINGS
Customers love my personalized paintings to honor a special pet. In this example, the owner is shown missing her beloved cat and, in the background, paintings on the wall show scenes from the cat's life.
"Just wanted to let you know how very, very much I treasure your painting of me with Pumpkin Pie and Livia (shown here). If there were a fire, I would grab my kitties and the painting!" -Heather, Auburn, MA
CUSTOM ORNAMENTS
My custom wooden ornaments are done on 4" wooden circles (1/8" thick) and affixed with a coordinating ribbon. On the back you can have the back of the house or a simple scene like a Christmas tree. Add text like the name and year, and this ornament becomes a cherished keepsake. An excellent gift at holiday time for friends, relatives. Custom house ornaments are good for Realtors to give as thank-you gifts.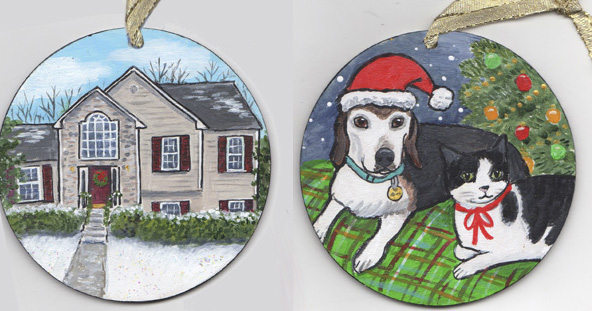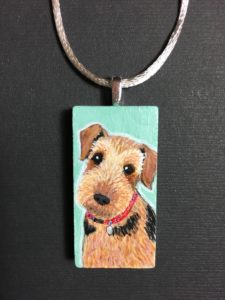 CUSTOM PENDANTS
My custom wooden pendants are done on a small piece of wood (several sizes available) with a silver bail affixed for hanging. A satin cord is included. This is an excellent gift for friends, relatives or any animal lover, any time of year!